Day 1 :
Keynote Forum
Korea University,Republic of Korea
Time : 10:00-11:00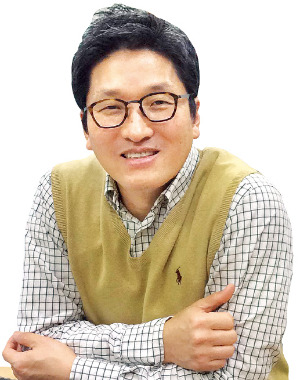 Biography:
Jong-Tae Lee is a Professor in the Department of Public Health Policies and Management in Korea University, South Korea. He holds PhD degree in Epidemiology from University of North Carolina at Chapel Hill. He has contributed to epidemiologic researches on air pollution and climate change for almost three decades. He has participated in the Global Burden of Disease Project as an expert on air pollution in Eastern Asia. His interest concerns variation of effects of air pollution and its connection with political accountability.
Abstract:
Food safety health indicators are useful tools for explaining the food hazards, contamination pathways, contamination and exposure status, and health effects in terms of public health. It is necessary to organize indicators by applying a systematic framework in order to link and interpret the complex relationship between food hazard factors and human health. We have applied the Driving Force-Pressure-State-Exposure-Effect-Action (DPSEEA) framework to develop food safety health indicators in Korea. We have investigated the pros and cons of each of the various frameworks in use. DPSEEA framework was selected because it divided the chain of causation into five domains from distal to proximal cause and also allows for actions to target each domain. Based on this framework, Korean food safety health indicators were developed through a total of 6 procedures. The indicator developing process was conducted with 45 initial indicators and total of 4 indicators were selected. Among the final 4 indicators, one indicator corresponds to 'State' domain, which indicates the chemical hazards of residual pesticides. The remaining three indicators are in the 'Effect' domain and are indicators of the health effects of food contamination. The final indicators can be useful in food safety management because they can represent information on the overall food environment, hygiene and food health. DPSEEA framework was useful in developing food safety health indicator in that each indicator can be classified according to the domain and intervention points can be identified systematically. However, a structure limitation in this framework is that it does not take into account population sensitivity or vulnerability, which can affect the area between each domain and can cause the health risk to vary across time and space. Modified version DPSEEA framework would be needed when developing the indicators.
Keynote Forum
Wageningen University and Research, Net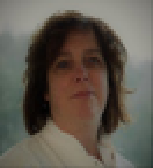 Biography:
Saskia van Ruth heads the research group on Food Authenticity and Nutrients at Wageningen University and Research Centre, Netherlands. She is also a Professor of Food Authenticity and Integrity both in Wageningen and in University College Cork, Ireland. She received her PhD in Food Chemistry from the Wageningen University and worked for Industry and in the academic world since. Her present research deals with fraud risks, i.e. factors impacting on the risk of food fraud in supply chain networks. Furthermore, she is active in research on novel methodology for fraud detection, both in and beyond the laboratory. She has published more than 250 scientific papers.
Abstract:
Spices are high on the list of fraud reports world-wide. Various kinds of adulterations have surfaced: adulterations with foreign material, e.g. starch, look-a-likes, brick powder, sawdust, etc. On the other hand, we also come across adulterations with low grade own material, e.g., leaves and branches, extracted material, peel, pulp, etc. This kind of adulterations is usually analytically far more challenging. Some international standards focus on key compounds or characteristics. There are some available for black pepper and saffron for instance. However, because there are so many shades of fraud, adding method to method will make the analytical checks much costly. Therefore, we developed broad anomaly methods, which discriminate the good from the bad guys based on analytical fingerprints. Large sets of various grades of black/white pepper, paprika powder, nutmeg and saffron were collected. They were analyzed by Proton Transfer Reaction Mass Spectrometry, a very rapid and non-destructive analytical technique. The analyses resulted in defined analytical signatures of the various spices. Using multivariate statistics, the signatures of normal, genuine products and their natural variation were separated from adulterated materials. The methods were subsequently successfully validated with a new set of samples and tested in practice on industry and retail samples. The methods reveal that for some spices, 20-30% of those on the market are adulterated and indeed these adulterations come in many shades of grey.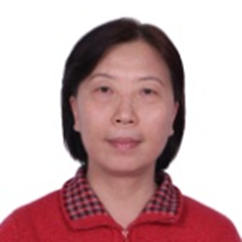 Chair
Ligeng Feng
FengCARS-46 Foundation, China
Session Introduction
Banaras Hindu University, India

Biography:
Zoobi Khanam has her expertise in food and nutrition and has a passion to work for food security and improving its level in the disadvantaged community. She has gained this ability after many years of experience in the area of food security. She has worked as a Lecturer of Food and Nutrition in SSPG College, Ram Manohar Lohiya University, Fiazabad, UP, India. Presently, she is working as Post-Doctoral fellow in Institute of Medical Sciences, Banaras Hindu University, India. She has been awarded with the 2nd best scientific paper in International Conference on Food and Nutrition Technology for Public Health Care (ICFNP-2012), India. She has many National and International scientific publications.
Abstract:
Statement of the problem & Aim: Raising nutritional status of women has been main concern of policy makers. For upholding it to the desired level energy intake (EI) and expenditure must be in equilibrium. Various studies have been conducted on food security, energy balance (EB) and malnutrition. However, a comprehensive study examining nexus of these conditions has not been undertaken so far. Present study is aimed to explore this aspect for achieving optimum nutritional status of women.
Methodology & Theoretical Orientation: In this cross-sectional study, household food security was assessed by interviewing rural reproductive age women (15-49 years) with the help of standard tool. To calculate EB, dietary assessment of study subjects was done by using 24-hour dietary recall oral questionnaire method. Their activity pattern was recorded by 24-hour recall method as well. This served as the basis for estimation of energy expenditure using activity based energy cost. The standardized anthropometric techniques were applied for assessment of malnutrition. In order to find out the relationship among food security, energy balance and malnutrition, cross tables were generated and statistical tests were applied for inferential purposes.
Findings: It was observed that out of 182 subjects having food security at high and marginal level 42.9% and 34.6% subjects had nutritional status as normal (BMI 18.5-22.9 kg/m2) and overweight and obese (BMI ≥23 kg/m2); corresponding values for subject with very low food security were 60.4% and 21.1% (p<0.05). As much as 61.6% and 39.2% with NEB and PEB, respectively; were from households with very low food security (p<0.001). There existed no significant association between energy balance and nutritional status of the study subjects (p>0.05). This could be due to cross sectional design which lacked in establishing temporal relationship between EB and nutritional status.
Conclusion & Significance: Findings of the study have policy and program implications for addressing the issue of malnutrition. It can make a significant contribution for emerging threat of overweight and obesity in this age group as well.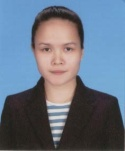 Biography:
My name is Sujitta Raungrusmee. I am the lecturer in Food and Nutrition Program, Faculty of Agriculture and also instructor on meat products and milk products for Extension and Training Office, Kasetsart University, Bangkok, Thailand. For my education background, currently, I am Ph.D candidate Program in Food Engineering and Bioprocess Technology, Asian Institute of Technology, Thailand. For my research area, I am proficient and interested in problems related to food safety and also focusing on evaluation of supply chain system for improving the better quality of food products. Additionally, I am interested in developing new functional food from agriculture or agricultural by-products such as studying types of rice bran on doughnut qualities, and, development of sandwich bread formulation substituted wheat flour with rice bran. Presently, I am conducting the researches on development of low fat and low glycemic index riceberry Ice-Cream and development of resistant starch and bread from Riceberry rice. Moreover, my collaborative projects on development of Healthy Concentrated Sauce for Thai School Lunch which grant is supported by National Research Council of Thailand.
Abstract:
In the research, the first objective, we studied on consumer's knowledge about food safety on purchasing ready to eat (RTE) food and fried food from food vendor market around Bangkok Metropolis, Thailand. For the second objective, we did random sampling and evaluated the safety of RTE in terms of microbiology quality and checked quality of repeatedly used deep frying oil from vendor market. The result of the first purpose; 500 studied samples were collected by multi-stage sampling; questionnaire was developed as the research tool. Data were analyzed and comprised of percentage, mean and chi-squire. The result showed that most of consumers were female (63.6%), unmarried and staying alone (34.6%), obtained a Bachelor Degree (54.2%) and worked as company employee (26.0%). Consumer's knowledge for food safety was primarily sourced from television, while newspaper was the least. The result revealed significant relationships (p£0.05) between consumer's food safety knowledge on RTE and some social demographic variables (i.e., academic, occupation) and media exposure (i.e., fortnightly newspaper viewing expose, brochure). Their food safety knowledge on fried food was also significantly associated with (p£0.05) radio viewing expose, daily newspaper and brochure. The result of microbiological quality of RTE at food vendor market indicated that the quantity of E. coli (98%), S. aureus (78.0%) and Salmonella sp. (6.0%) did not pass the general microbiological cooked food criteria. E. coli and S. aureus were found extremely high in chili paste, Thai salad and Sushi. Nevertheless, repeatedly used deep frying oils passed the standard criteria of acid value (68.0%) and peroxide value (94.0%), but failed in smoke point (88.0%). The saponification numbers of samples were between 160-170 mg KOH/g. There was only one sample detected with polar compound more than 25%.
CARS-46 Foundation, China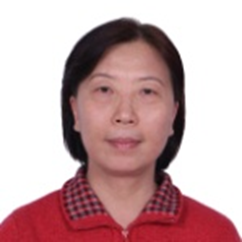 Biography:
Ligeng Feng has her expertise in food science especially on food quality and safety control with meats and aquatic products recently in the college of food science and nutritional engineering of China Agricultural University. She focus on the tasks on research and demonstration of key technologies and equipment for processing medium temperature meat products and the modern agricultural technology system construction project of freshwater fish circulation industry- preservation and quality control (2011-now) supported by the Earmarked Fund for China Agriculture Research System (CARS-46), the National Natural Science Foundation of China and the Beijing Natural Science Foundation.
Abstract:
The temperature changes in secondary structures, conformation and turbidity of pork and silver carp myofibrillar proteins (MP) as well as their mixture (1:1, m/m) were researched. The results indicated that for all three MP samples, turbidity increased; the contents of α-helix and random coil decreased to a constant level, and β-corner added to constant; protein conformation changed and tended to be stable to adapt to the new environment. As a result, the proteins tended to be completely denatured. The thermal denaturation profile of the pure myofibrillar proteins was not completely same as that of the mixed ones. The blended meat could combine the advantages of pork MP and silver carp MP and improved their properties with temperature. The changes of physiochemical properties of myofibrillar protein from silver carp, chicken breast and their mixture (m (silver carp): m (chicken)=1:1) were investigated by measuring the content of salt-soluble protein and sulfhydryl group and the changes of protein conformation and SDS-PAGE during heating. The results showed that the content of salt-soluble protein of the three protein solutions showed decrease and the total content of sulfhydryls of proteins decreased over 60% and the fluorescence intensity of the tryptophan and the content of the α-helix decreased to a stable level with temperature for three proteins. The changes of the blended myofibrillar protein was similar to the chicken breast myofibrillar proteins, which was previously expected to be constant from 0 to 40 oC, then dropped abruptly to the lowest at 50 oC. However, the changes of the myofibril from silver carp basically kept the same at the range of 0~- 30 oC and then reached a low point at 40 oC. The thermal denaturation and SDS-PAGE results explained that myofibrillar of the silver carp denatured at 40 oC and the mixed meat with chicken protein denatured at 50 and 52.5 oC, respectively. It indicated that the accumulation of myosin heavy chains led to changes in the molecular conformation of the protein at denatured temperature during the heating process. In addition, there were differences between blended proteins and single protein, which would improve gel properties of blended proteins by combining the advantage of single protein.
Nagase Singapore (Pte) Ltd, Japan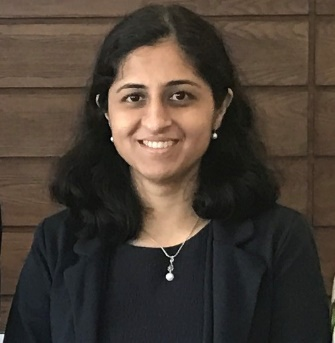 Biography:
Aditi Behere is working as Regional Regulatory Manager with the Japanese company Nagase. She has earned her PhD in Microbiology from India. She advanced to USA for Postdoctoral research at Cornell University and Boston University. She has presented and published her research at national and international level. Later she switched from academia to food industry. Last 7 years she had been working with top food industries in Netherlands and in Singapore. She has developed her expertise in food regulatory affairs and playing active role in this field.
Abstract:
Regulatory Affairs is one of the important divisions in any food industry. Regulatory affairs professionals in the food industry are responsible to ensure that their company produces safe food which complies with the food law and regulations for the relevant market. Food additives and processing aids are commonly used terminologies within Food Regulatory network. Food enzymes can fall under relevant category based on country specific food regulations. Food enzymes are typically used to improve a great variety of food production processes. They perform specific reactions crucial for the production process and most of the time has no technological function in the final food. But enzymes used during food processing should comply with regulations, which can be challenging. Enzymes derived from microorganisms have safety concern and need to justify the safety as per regulation. This step is important for final food approval in the target market. South East Asia is very diverse region composed of eleven countries and food regulations for individual countries are governed by authorities in each country. The harmonization of food safety regulations in South East Asia is still ongoing. Hence, food industry is responsible to monitor changing regulations specific to each category and country to make sure that the food products comply with relevant food safety regulations. This presentation covers broad overview of food enzyme regulations in major countries in South East Asia. Any change or amendment in the regulation can have big impact on the product life cycle. Hence role of regulatory is essential to maintain food safety and quality in the market.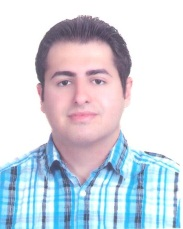 Biography:
Salman Seyednasrollah Nasrollah Baghban has his Master's degree in Animal Management. He has worked at Kalleh; a dairy company in Tehran, Iran for during 6 years.
Abstract:
The increasing development of technology, however, increases the quality of life, but this phenomenon has resulted in an increase the amount of pollutants and multiple environmental problems. Some of these pollutants and toxic compounds such as dioxins, poisons, heavy metals and metalloids directly and indirectly enters the human food chain. Among the pollutants that enter the human food chain can be referred to heavy metal, especially lead is of particular importance. The study was conducted by improving milk supply unit of Kalleh in autumn of 2016. Sampling of milk suppliers was done in Tehran. 7 samples were taken for testing lead from any supplier and collected totally 105 samples. Testing methods of lead was conducted with spectrometer optical atomic absorption. In this study, it was found that, all samples of milk in terms of their lead were under the standard amounts which were based on Codex standards. Lead levels in studied milk samples were 0.01 ppm. Given that the standard amount of codex was 0.02 ppm that was indicative of proper condition. 38 dairy farms for milk production were divided to 3 small groups (below 5 tons), medium (5 to 10 tons) and large (over 10 tons). There was no significant difference between groups. There was no significant difference in the lead content of milk in dairy farms of different regions.