Day 1 :
Keynote Forum
Korea University,Republic of Korea
Time : 10:00-11:00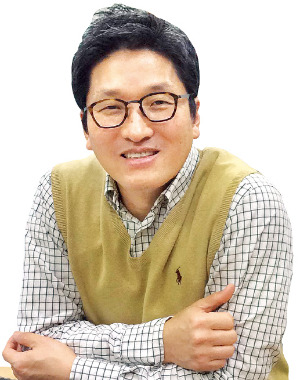 Biography:
Jong-Tae Lee is a Professor in the Department of Public Health Policies and Management in Korea University, South Korea. He holds PhD degree in Epidemiology from University of North Carolina at Chapel Hill. He has contributed to epidemiologic researches on air pollution and climate change for almost three decades. He has participated in the Global Burden of Disease Project as an expert on air pollution in Eastern Asia. His interest concerns variation of effects of air pollution and its connection with political accountability.
Abstract:
Food safety health indicators are useful tools for explaining the food hazards, contamination pathways, contamination and exposure status, and health effects in terms of public health. It is necessary to organize indicators by applying a systematic framework in order to link and interpret the complex relationship between food hazard factors and human health. We have applied the Driving Force-Pressure-State-Exposure-Effect-Action (DPSEEA) framework to develop food safety health indicators in Korea. We have investigated the pros and cons of each of the various frameworks in use. DPSEEA framework was selected because it divided the chain of causation into five domains from distal to proximal cause and also allows for actions to target each domain. Based on this framework, Korean food safety health indicators were developed through a total of 6 procedures. The indicator developing process was conducted with 45 initial indicators and total of 4 indicators were selected. Among the final 4 indicators, one indicator corresponds to 'State' domain, which indicates the chemical hazards of residual pesticides. The remaining three indicators are in the 'Effect' domain and are indicators of the health effects of food contamination. The final indicators can be useful in food safety management because they can represent information on the overall food environment, hygiene and food health. DPSEEA framework was useful in developing food safety health indicator in that each indicator can be classified according to the domain and intervention points can be identified systematically. However, a structure limitation in this framework is that it does not take into account population sensitivity or vulnerability, which can affect the area between each domain and can cause the health risk to vary across time and space. Modified version DPSEEA framework would be needed when developing the indicators.
Keynote Forum
Wageningen University and Research, Net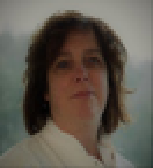 Biography:
Saskia van Ruth heads the research group on Food Authenticity and Nutrients at Wageningen University and Research Centre, Netherlands. She is also a Professor of Food Authenticity and Integrity both in Wageningen and in University College Cork, Ireland. She received her PhD in Food Chemistry from the Wageningen University and worked for Industry and in the academic world since. Her present research deals with fraud risks, i.e. factors impacting on the risk of food fraud in supply chain networks. Furthermore, she is active in research on novel methodology for fraud detection, both in and beyond the laboratory. She has published more than 250 scientific papers.
Abstract:
Spices are high on the list of fraud reports world-wide. Various kinds of adulterations have surfaced: adulterations with foreign material, e.g. starch, look-a-likes, brick powder, sawdust, etc. On the other hand, we also come across adulterations with low grade own material, e.g., leaves and branches, extracted material, peel, pulp, etc. This kind of adulterations is usually analytically far more challenging. Some international standards focus on key compounds or characteristics. There are some available for black pepper and saffron for instance. However, because there are so many shades of fraud, adding method to method will make the analytical checks much costly. Therefore, we developed broad anomaly methods, which discriminate the good from the bad guys based on analytical fingerprints. Large sets of various grades of black/white pepper, paprika powder, nutmeg and saffron were collected. They were analyzed by Proton Transfer Reaction Mass Spectrometry, a very rapid and non-destructive analytical technique. The analyses resulted in defined analytical signatures of the various spices. Using multivariate statistics, the signatures of normal, genuine products and their natural variation were separated from adulterated materials. The methods were subsequently successfully validated with a new set of samples and tested in practice on industry and retail samples. The methods reveal that for some spices, 20-30% of those on the market are adulterated and indeed these adulterations come in many shades of grey.